Commercial Carpet Cleaning
If you've been thinking of calling a professional commercial carpet cleaning service in Bradenton or Sarasota Florida you've come to the right place. We achieve incredible results on residential and commercial carpets.
Do not believe everything that you read about carpet cleaning. Many companies offer great deals in their ads, but you are not getting what you expect in most cases. Be sure to ask hard questions before you have them come to service you. Chances are those prices are just to use water.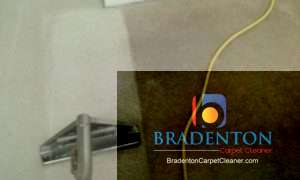 While you may be able to get a great rate on carpet cleaning from a newer company, it may be a good idea for you to work with those that have experience. You do not want someone to come to your home to fix a problem and they end up making things worse due to a lack of proper knowledge.
Commercial Carpets
Bradenton Carpet Cleaner has been servicing Residential and Commercial carpets for over 20 years.  Call 941-227-4944 Today to get an estimate